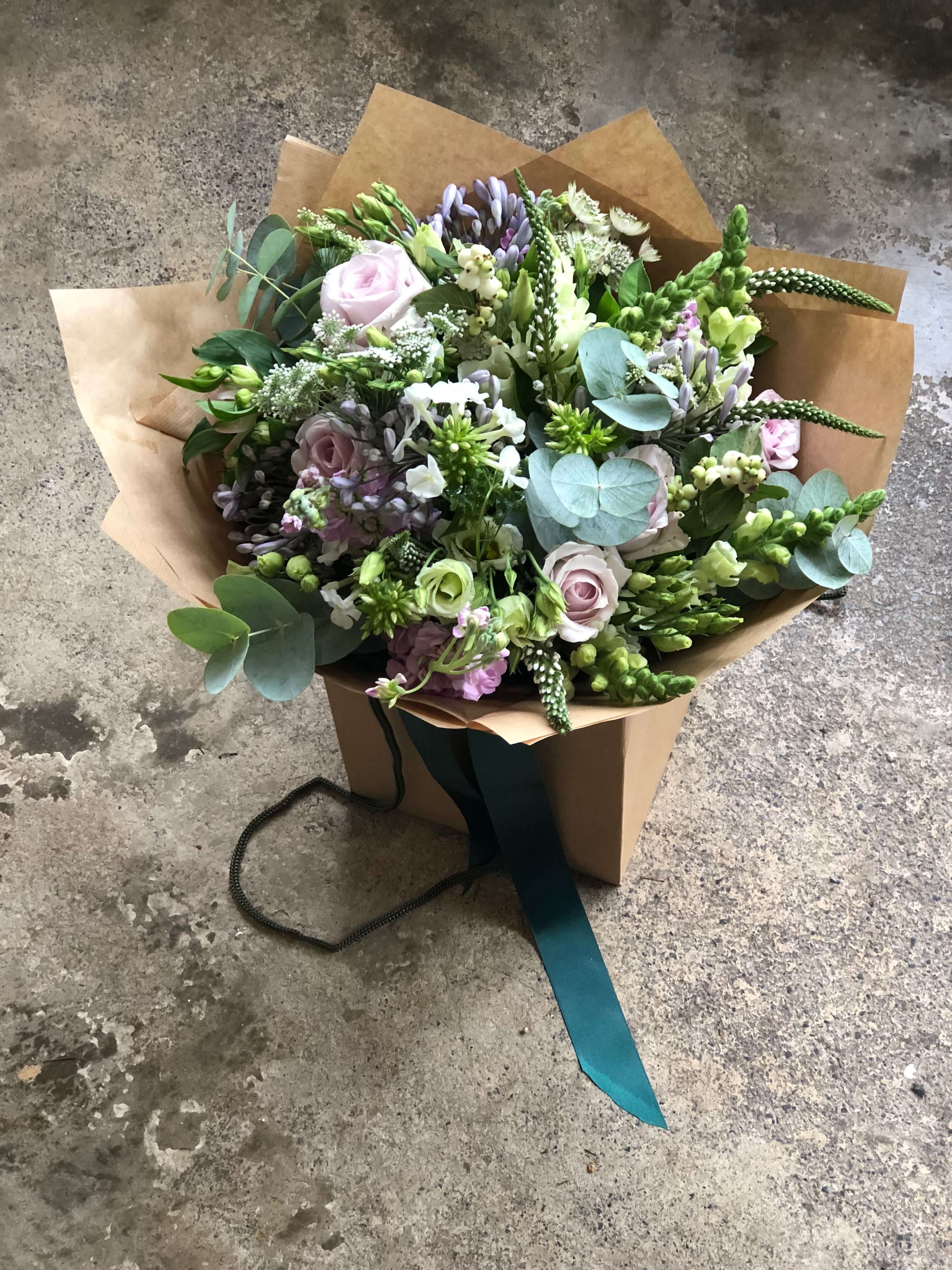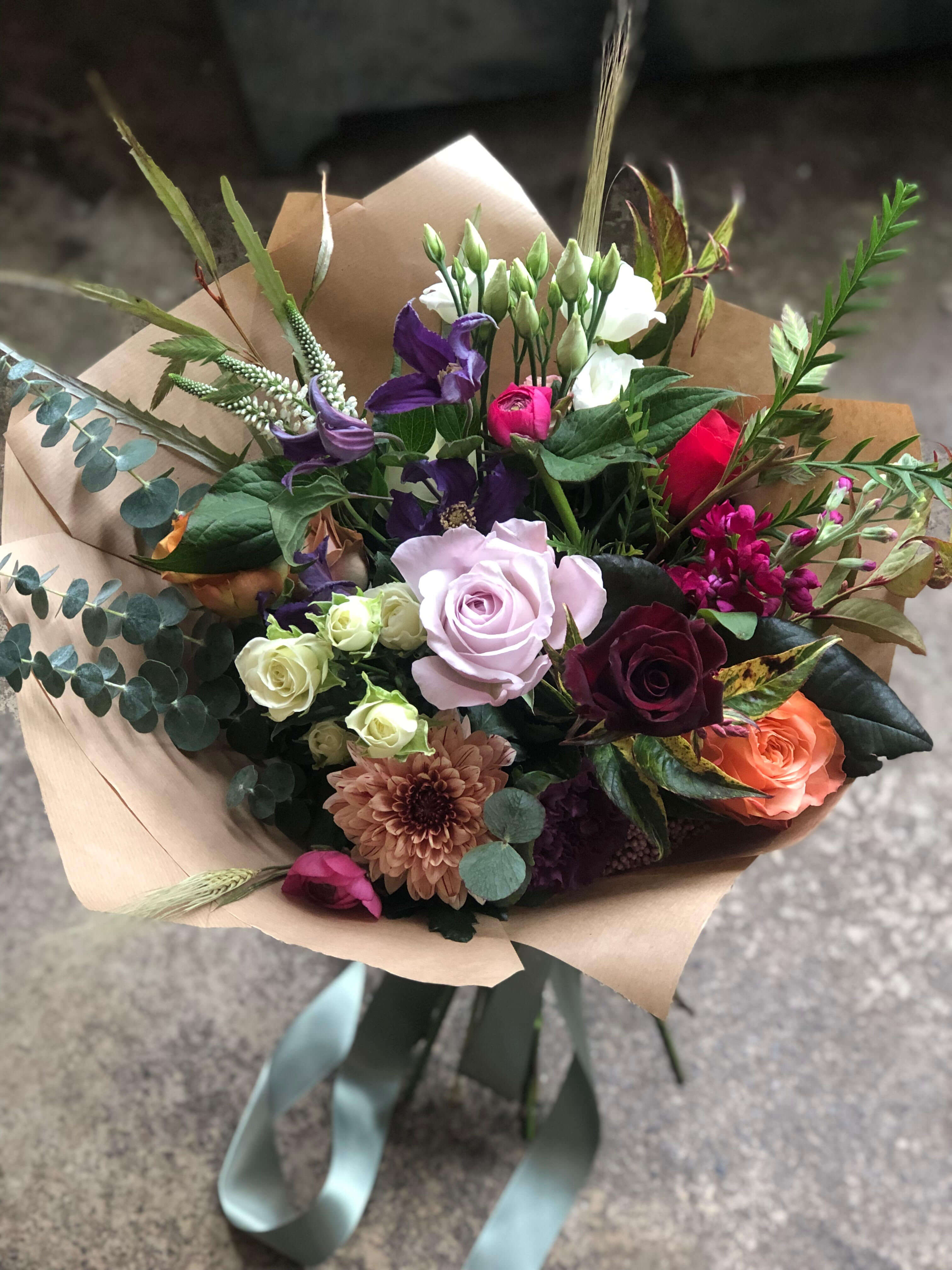 BOUQUET OF THE DAY
Using the best cut flowers and foliage that reflect the season, the bouquet of the day will be unique and beautiful every time.
Wrapped in brown paper and ribbon and placed in a water bag inside our brown box bags.
Local delivery available within a 15-mile radius of Babcary or collection available from the studio.